Interoperabilty
The leading medical institution announced two partnerships to make its insight more accessible.
Pager CEO Walter Jin spoke to Healthcare Analytics News about the goals of the partnership and his company's AI integration.
Florida hospitals are offering free telehealth, but concerns about interoperability abound in the state with the US's largest elderly population.
"We gave clinicians suboptimal cars, didn't build roads, and then blamed them for not driving," the authors said of the transition's nearsightedness.
One of the co-authors of NEJM article on inflated machine learning expectations spoke to HCA News about what inspired his commentary.
The company poses PicSafe, launched today, as an antidote to unsafe image sharing between doctors.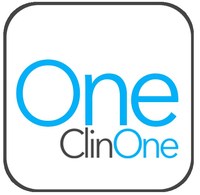 The company's suite of technologies is designed to cut out paperwork and increase participation in clinical trials.
"The process for ordering a non-emergency ambulance and discharging a patient has essentially been stuck in the 1970's," the company's founder and CEO said.
"These technologies are here today, these types of apps are in market...think big, start small, and act fast."
The language regarding EMRs and MACRA at large was fairly straightforward during a panel at the Philadelphia HIT Summit.